Abstract
Though most cultural institutions understand the value of digitization, many lack the funds, support, and technical knowledge for comprehensive management of their digitized holdings. This project aims to create pathways that help non-profits take control of their own digitization processes cheaply and efficiently while ensuring future findability of their artifacts.
The project workflows and instructional materials were designed to service staff and volunteers with little to no technical knowledge. Through pre-formatted and shareable content using Google Workspace, teams can remotely implement an intuitive process to ensure digital objects are properly tagged with metadata. No programming knowledge is required.
Background

Mason County is located on the Olympic Peninsular in Washington State. It is the traditional homeland of the Coast Salish and Sawamish peoples and sits between the southern bays & inlets of the Puget Sound to the east, and the Olympic National Forest to the west.
As a local writer and researcher, my grandfather, Norm Eveleth, uses the Mason County Historical Society as a research tool. Through a recent project of his, I found out about the unique issues with digital managements at the MCHS. The museum has hundreds of thousands of artifacts and is currently digitizing a large volume of their photographic collection for preservation. However, the only metadata associated with each digital holding is the imagefile name, significantly limiting the ability to find those images based on content.
An example of old digitized artifact records

Project Overview

Through this project, we proposed an intuitive workflow for attaching metadata that will follow the artifact throughout its physical and digital lifecycles.
The new workflow allows the current team at MCHS to tag their digitized artifacts with metadata without learning complex programming concepts, leading to enhanced accessibility and community engagement.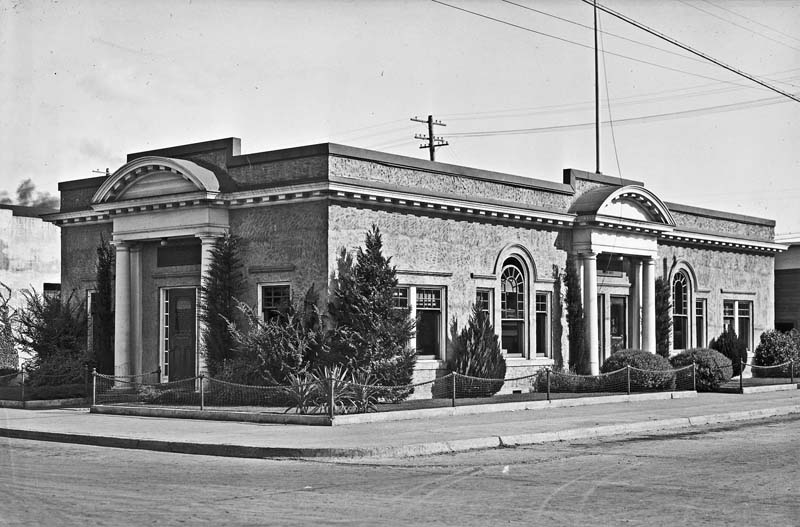 The Mason County Historical Society

We accomplished this through three main objectives. First, we standardized the internal workflow for scanning and storing digitized artifacts. Within that workflow, we developed an intuitive tagging system to facilitate future findability through metadata. And lastly, we documented new workflows and processes to support staff and volunteer training, while also promoting consistency and confidence.
A lumber mill in Mason County

Metadata
We developed a metadata schema based on stakeholder surveys, platform research, and iterative testing.
Loading crew; photo by Darius Kinsey
The schema consists of five mandatory and two non-mandatory fields, and it satisfies three prioritized requirements:
It integrates with popular webhosting platforms.
It is relatively portable, intuitive, and easily integrated into existing practice.
And it's independent in order to facilitate future migration if needed.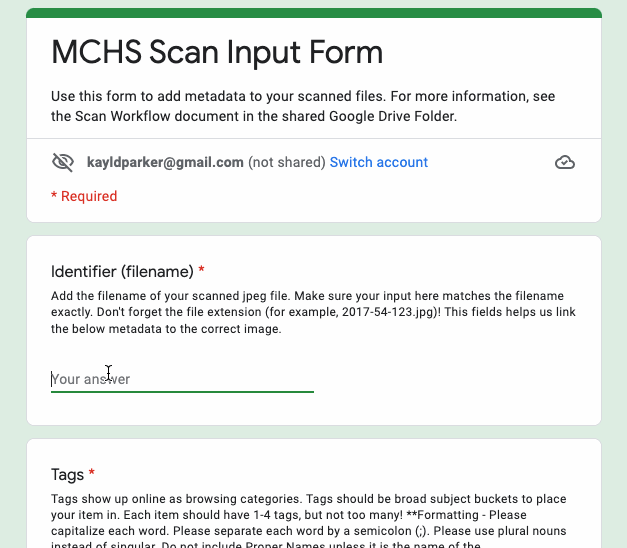 The new webform
Conclusion
This project was conceived for the
Mason County Historical Society
as my Masters Capstone Project while studying at the University of Washington's iSchool. My family has lived in Mason County for over six generations, and the project is a small note of gratitude to the area's community.
Through DAM for MCHS, we document and preserve cultural memory as metadata. Through so doing, we make Mason County's rich history more accessible to patrons, as well as demonstrate and render visible the value of rural cultural institutions.
"The Greatest of the Northwestern Firs"


Thank you to Elizabeth and all the players at MCHS for trusting me throughout this project and for embracing change. And thank you to my grandfather, Norm Eveleth, who is responsible for my interest in memory and preservation, and with whom I wouldn't have known about the society's digitization project.
For more information about the project, visit
DAM for MCHS
. See our results on the
MCHS Omeka site
.
If you're interested in using these processes for your institution, please reach out. ︎